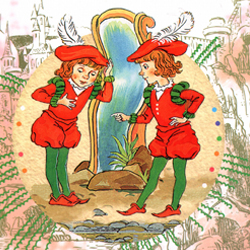 You can find the best audiobooks for kids and adults here. There are a lot of free interesting and kind-hearted fairy tales and moral stories for kids on my website. That is one of the largest collections of English audio stories for kids. Not only modern audio stories for kids, but also the works of past centuries are presented here.
The best and complete free works for babies and kids of different ages are collected on this website. Whole assortment has passed detailed selection before getting into this section. First, the most interesting fairytales were selected. Then every fairytale was auditioned. On the next step the file was checked for viruses and only after that it was uploaded to the site.
You can download audiobooks for kids for free and without registration in English in mp3 format below. Downloading is carried out for a direct link, that is, not through a torrent. It is also possible to listen to audiobooks for kids online for free in good quality and without downloading to your computer.
Would you like to listen to audio fairytales nonstop? Download your favorite audio files to your phone and create a playlist. Pay also attention to other sections of the site.
Free audio books for kids
1. The Black Cat
2. The Beginning of the Armadillos
3. The Cat That Walked By Himself
4. The Jumping Frog
5. Pocahontas
6. Robin Hood and the Golden Arrow
7. Cinderella
8. The Little Mermaid
9. The Ugly Duckling
10. Rumpelstiltskin
11. Beauty and the Beast
12. Rapunzel
13. The Velveteen Rabbit
14. Princess Kate
15. Mousey the Merchant
16. The Talking Eggs
17. Two Brothers
18. The Sixth Voyage of Sinbad
19. The Oak and the Reed
20. The Moscow Cat
21. The Fox and the Wolf
22. The Town Mouse and the Country Mouse
23. The Dragon and His Grandmother
24. The Golden Goose
25. The Girl Who Missed Christmas